Canada Blower has many different styles of steam coils to fit your needs. Whether your application is used to preheat air going into a combustion chamber at a coal-fired power plant, dry cereal before packaging, heat air in an air handler, or some other type of application, we have the solution for you. Canada Blower as the ability to use light gauge material for commercial products, to heavy gauge items for those large heavy duty industrial plants. Canada Blower can offer Steam Distributing coils with connections on the same end, or blast coils in which connections are on opposite ends. We also can manufacture our Flexitube coil, in which the tube itself moves to handle the expansion and contraction of the coil where both ends may be fixed. Often times, Canada Blower can also provide these coils in a slide-out housing, allowing easy access for coils to be cleaned or inspected in a minimal amount of time.
Industrial, Process and Commercial
Liquid-to-Air
Air-to-Air
Liquid-to-Liquid
Heat Exchangers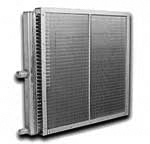 Steam, Water & Glycol Finned Coils
Copper, aluminum, steel, stainless steel, nickel.
Heresite are other coatings are available.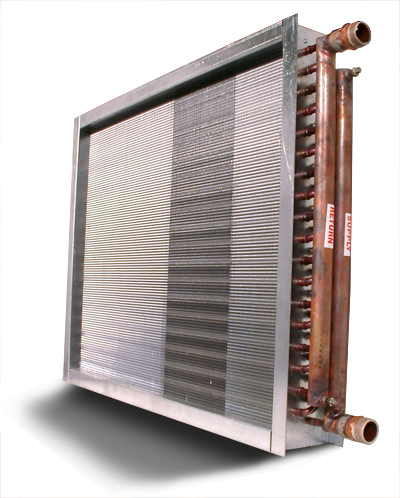 Face & Bypass Dampered Coils
Unit Heaters
For competitive quotations click here:
Liquid-to-Air Heat Exchangers
Air-to-Air Heat Exchangers