CANADA BLOWER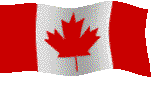 Manufacturers and distributors or industrial, process and commercial ventilating equipment.
We supply heavy duty industrial and commercial fans, blowers, high pressure blowers, ventilators, high temperature fans, high capacity blowers, combustion blowers, dust collection fans, blower air knives, roof exhaust and supply fan ventilators.

850 F Vaneaxial Fans are designed to operate continuously at temperatures to 850 deg. F, and include an auxiliary cooling fan that forces air through the bearing compartment and exits out through the insulated belt opening taking away excessive heat from the shaft and bearings. A high temperature shaft seal is also standard on this design.