CANADA BLOWER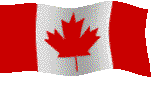 Manufacturers and distributors or industrial, process and commercial ventilating equipment.
We supply heavy duty industrial and commercial fans, blowers, high pressure blowers, ventilators, high temperature fans, high capacity blowers, combustion blowers, dust collection fans, blower air knives, roof exhaust and supply fan ventilators.

Fans handling hot airstreams must have sufficient airflow and be kept in operation until airstream temperatures cool below 120 F to prevent damage to the fan unit. The Tubeaxial fan ambient air cooling system is only effective while fan is operating.