CANADA BLOWER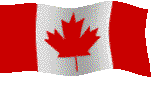 Manufacturers and distributors or industrial, process and commercial ventilating equipment.
We supply heavy duty industrial and commercial fans, blowers, high pressure blowers, ventilators, high temperature fans, high capacity blowers, combustion blowers, dust collection fans, blower air knives, roof exhaust and supply fan ventilators.

Another in-line fan for for air moving in round ducts by Blowers Depot is a high pressure small vaneaxial fan finally resolves the problem of boosting air flow in long ventilation ducts of today's large residential houses.