CANADA BLOWER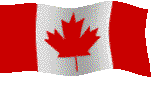 Manufacturers and distributors or industrial, process and commercial ventilating equipment.
We supply heavy duty industrial and commercial fans, blowers, high pressure blowers, ventilators, high temperature fans, high capacity blowers, combustion blowers, dust collection fans, blower air knives, roof exhaust and supply fan ventilators.

All critical components of HS PTV that exposed to the airstream are ferrous construction to withstand high temperature conditions. These heavy gauge materials prevent warping of fan parts and malfunction at high temperatures. This also insures years of trouble-free service in normal daily operation of the PRV.