CANADA BLOWER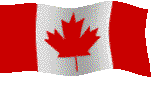 Manufacturers and distributors or industrial, process and commercial ventilating equipment.
We supply heavy duty industrial and commercial fans, blowers, high pressure blowers, ventilators, high temperature fans, high capacity blowers, combustion blowers, dust collection fans, blower air knives, roof exhaust and supply fan ventilators.

The Positive Pressure Blower is a high volume fan use to pressurize a burning structure, in case of fire, in order to force the smoke out. Positive Pressure Blowers are portable, gasoline powered fans, most of which utilize a 5.5 horsepower engine. The theory of positive pressure ventilation is based on the principal of even pressure distribution. Once a structure is pressurized, air and smoke can be forced out through any opening (similar to escaping from an inflated baloon).