CANADA BLOWER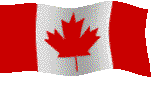 Manufacturers and distributors or industrial, process and commercial ventilating equipment.
We supply heavy duty industrial and commercial fans, blowers, high pressure blowers, ventilators, high temperature fans, high capacity blowers, combustion blowers, dust collection fans, blower air knives, roof exhaust and supply fan ventilators.

Power Tube Fan Make-Up Air System solves all of these problems economically, even on the coldest winter day. In the winter, conventional make-up air systems have to heat the cold outside air prior to introduction into the building. This is an expensive process in both equipment and continuing energy cost. The Power Tube Fan Make-Up Air System is a simplier system that utilizes wasted building heat and basic aerodynamic principles for supplying, tempering and distributing make-up air. And that makes it less expensive than conventional make-up air systems to purchase, to install and to operate.