CANADA BLOWER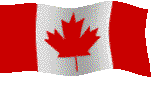 Manufacturers and distributors or industrial, process and commercial ventilating equipment.
We supply heavy duty industrial and commercial fans, blowers, high pressure blowers, ventilators, high temperature fans, high capacity blowers, combustion blowers, dust collection fans, blower air knives, roof exhaust and supply fan ventilators.

American Blowers Co. has jdeveloped new Low Profile Positive Pressure Ventilators that have been designed to fit in tight compartments ans small spaces without scarificing performance or features. These compact ventilation blowers are available is both gasoline driven conviguration and with 115/230V single phase electric motor.