CANADA BLOWER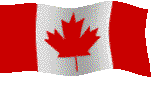 Manufacturers and distributors or industrial, process and commercial ventilating equipment.
We supply heavy duty industrial and commercial fans, blowers, high pressure blowers, ventilators, high temperature fans, high capacity blowers, combustion blowers, dust collection fans, blower air knives, roof exhaust and supply fan ventilators.

The standard features of American Blowers Positive Pressure Ventilators include: fold down "T" handle; 8" pneumatic tires with full width axle; a "tilt and lock" device that allows the unit to be angled 20 degrees up or down with infinite positions in between; sturdy and light 1 inch wrap around frame. Explosion proof electric motors are available as drivers too.