CANADA BLOWER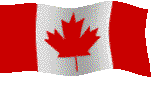 Manufacturers and distributors or industrial, process and commercial ventilating equipment.
We supply heavy duty industrial and commercial fans, blowers, high pressure blowers, ventilators, high temperature fans, high capacity blowers, combustion blowers, dust collection fans, blower air knives, roof exhaust and supply fan ventilators.

American Blowers Co. supplies different types of blowers and fan for Pulp and Paper Industry. The paper manufacturing industry utilizes fans for power boilers, recovery boilers, lime kilns, dissolving tanks, and dryers. These applications, which are integral to the production process, are often very corrosive. Reliability and durability of fans and blowers for such applications are vital for continuous operation. Canada Blower fans for demanding and corrosive applications ofer real value - saving on future downtime and maintenance costs.